The audio & music page will be removed from the library website on Monday, July 3. Don't worry! All the same great resources are already listed on our downloads page. You can access the downloads page from the links in the top right-hand corner of our site, or look for this icon on the home page:
downloadable audiobooks

Stream up to eight every month on your computer or mobile device! Download instructions for using hoopla on a computer (PDF/Word) or on a mobile device (PDF/ Word).

Thousands of audiobooks are available through the OneClickdigital collection. Use your BALibrary card to create a free account, then start downloading today. Click here for download instructions.

Award-winning titles and best sellers are available for download. Click here for download instructions. Help pages from OverDrive.
Need more help? Call the reference desk to talk to a librarian at 847-382-1300 x3500 or email adultref@BALibrary.org.
NoveList: Finding a great audiobook is easy with Novelist's recommendations. You'll need to log-in with your BALibrary card number.
---

digital music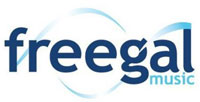 Freegal
Patrons with a valid BALibrary card can use Freegal to download five free songs each week. Songs are provided from the Sony Music catalog, a huge collection of music spanning many decades and genres and hundreds of thousands of songs. Pop, rock, jazz, classical, and every genre you can name.
Get the Android app
Get the iOS app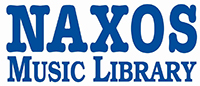 Naxos Music Library
Naxos Music Library is the world´s largest online classical music library. Currently, it offers streaming access to more than 86,420 albums with more than 1,259,200 tracks, including standard and rare repertoire.