Details

August 22, 2012
We hope you enjoy receiving the library's quarterly newsletter, Check It Out. Beginning with our December 2012 issue, you may choose to receive the newsletter in one of two ways:
1) Via email in a very readable, interactive flipbook format (PDF) (See a sample below)

2) Via postal service
To choose the way you want to receive our newsletter, visit our Web site at balibrary.org/newsletter.
Fill in the online form you find there. If requesting the email newsletter, you need only fill in your name and email address. If requesting postal delivery, you need only fill in your name and full mailing address (without email). Rest assured, your mailing address and email address will not be sold or given away to a third party. Even if you receive our weekly e-news, let us know if you would like to receive Check It Out as well.
These changes are meant to give library users a variety of options in how they receive information from us, while also being more environmentally and fiscally sound.
Sample of the new e-mail Check It Out:
Open publication
Sliding controls for enlarging the view are at the top of the full-screen view.
Thanks. Any questions? Stop by or email us at newsletter@balibrary.org.
Need to cancel or change your mailing preferences? Email us at newsletter@balibrary.org.
about us

join our team:

special features: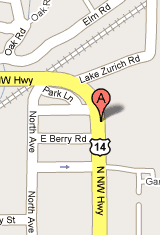 location and hours
505 N. Northwest Highway, Barrington, IL 60010
P: 847-382-1300
F: 847-382-2475
Mon-Fri: 9 am - 9 pm
Sat: 9 am - 5 pm
Sun: 1 pm - 5pm
contact us
Adult Services
adultref@BALibrary.org
847-382-1300 x1
Circulation (Renewals and account info)

circulation@BALibrary.org
847-382-1300 x3
Youth Services
youthservices@BALibrary.org
847-382-1300 x2