Meet our spaces for meeting, collaborative and/or individual work, study and play. Meeting and study rooms are listed by size (largest - smallest), followed by special rooms like Studio 1, the Game Room, and the MakerLab.

Please note: from late August through mid-October 2019, the Meeting Rooms and Zimmerman Room will not be available, due to renovation and maintenance work on the Library's façade, windows, and cooling system. We apologize for any inconvenience. Click for information on other meeting rooms available in the Barrington area for your consideration.
Need to cancel your reservation? Use the link in your confirmation email or click here.
---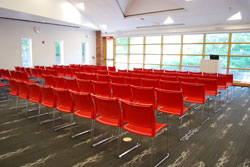 Meeting Rooms - more details/online reservation
Meeting Room - room capacity = 192 people | first floor
Meeting Room A - room capacity = 118 people | first floor
Meeting Room B - room capacity = 74 people | first floor
---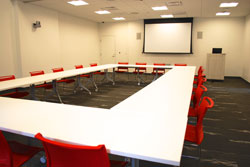 Zimmerman Room - more details/online reservation
Zimmerman Room - room capacity = 80 | mezzanine level
Zimmerman Room Side A - room capacity = 40 | mezzanine level
Zimmerman Room Side B - room capacity = 40 | mezzanine level
---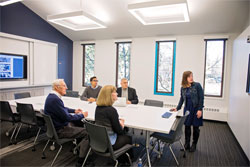 Conference Room - more details/online reservation

Conference Room - Room Capacity = 10 people | first floor
---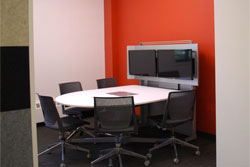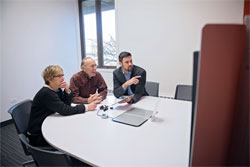 media:scape Rooms - more details/online reservation
LOUNGE (no doors) - room capacity = 8 people | first floor
FORUM (pictured) (no doors) - room capacity = 6 people | first floor
BAR - room capacity = 6 people | second floor
---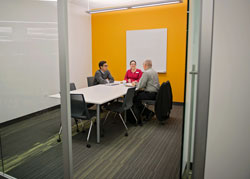 Study Rooms - more details/online reservation
Study Room A - room capacity = 6 people | second floor
Study Room B - room capacity = 4 people | second floor
Study Room C - room capacity = 4 people | first floor
---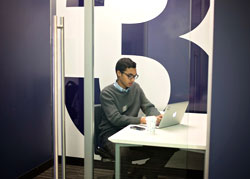 Business Cubicles - more details/online reservation
Business Cubicles 1, 2, 3 - room capacity = 1 person | first floor
---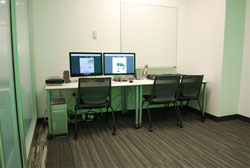 Studio 1 - more details/reservation information
Studio 1 - room capacity = 4 people | first floor

---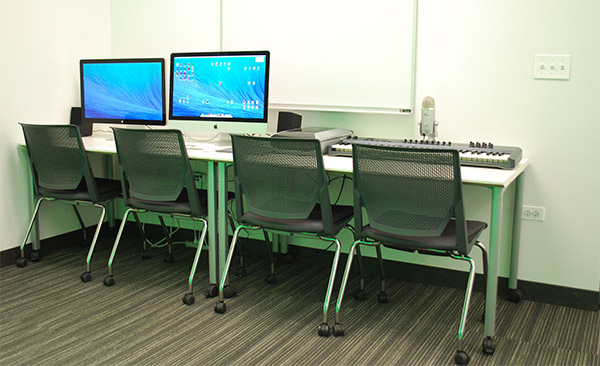 Studio Kids - more details/reservation information
Studio Kids - room capacity = 4 people | first floor 
---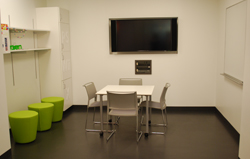 Young Adult (YA) Game Room - more details/online reservation
YA Game Room (no doors) - Room capacity = 4 people | second floor
---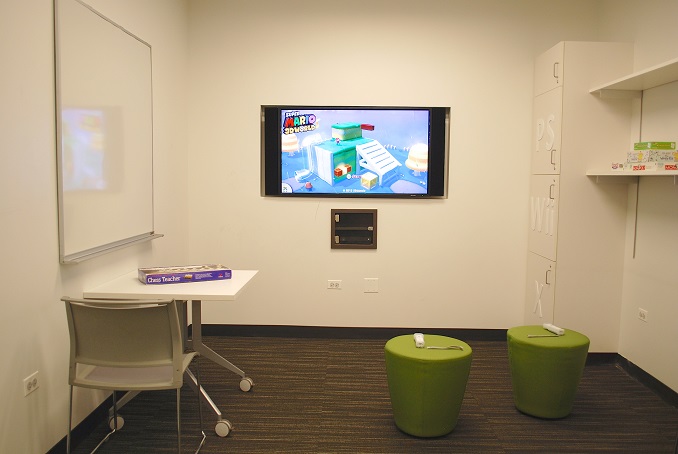 Youth Services (YS) Game Room - more details/online reservation
Youth Services Game Room (no doors) - Room capacity = 4 people | first floor
---

MakerLab - more details
MakerLab - Room Capacity = 8 people | first floor