Charles Martin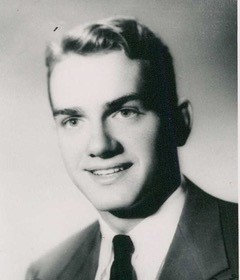 1928-1953
USMC
WWII & Korea
Charles Martin was killed in action in 1953 when he stepped on a land mine while leading a combat patrol during the Korean War.  A Sergeant with E Company in the 5th Marines 1st Battalion, Marine 1st Division, Charles was recipient of two Purple Hearts, the combat Action Ribbon, the Korean Service Medal, the United Nations Service Medal, the National Defense Service Medal and the Korean War Service Medal.
Established in 1914, the 5th Marines 1st Battalion based at Camp Pendleton, California was deployed to fight the Communist force invading the Republic of Korea and were engaged in conflicts in the Pusan Perimeter, Inchon, Seoul and Chosin Reservoir. 
Charles first enlisted in the Marines in 1946 during WWII and was discharged in 1948.  He reenlisted in the USMC in 1950 and served until his death in 1953.   
Charles Martin was born Aug 31, 1928 in McHenry County, Illinois.  He married Lois Alice Wirth in 1949 in Kentucky and they had two children, Christine and Kathleen.  His second daughter was born after he had been killed in Korea.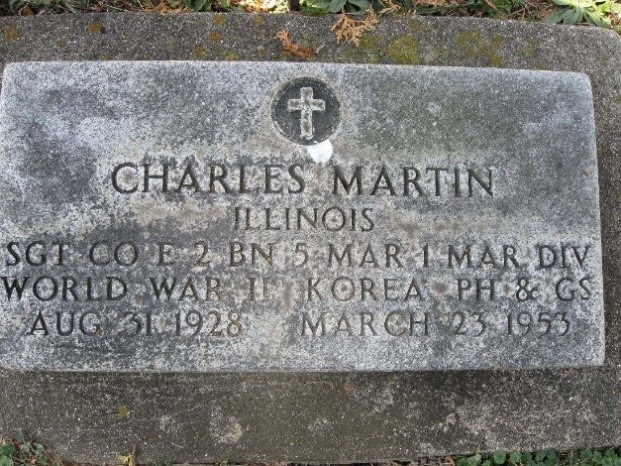 -----
Remember. Honor. Teach.
Courtesy of Signal Hill Chapter, National Society Daughters of the American Revolution