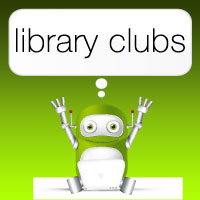 Complete a variety of reading activities to earn fun rewards. Library clubs are a great way to maintain reading skills when school isn't in session, or to encourage free reading.
Looking for some reading suggestions while waiting for the next club? Try this page.

Summer Learning Challenge
May 29 - August 19, 2018
Sign up at balibrary.org/summer, beginning on May 29.
Pre-Readers (Birth - PreK)
Boost your child's reading readiness this summer! Read and complete fun activities that support early literacy. Kids and their parents/caregivers will work together to earn digital badges, a free book, and a chance to win one of our grand prizes!
Readers (Grades K - 8)
Read 500 minutes and complete fun activities to collect real and digital badges, earn points, and take home a free book. Read 1,000 or 1,500 minutes to be entered to win one of our grand prizes! Learn more at balibrary.org/summer.