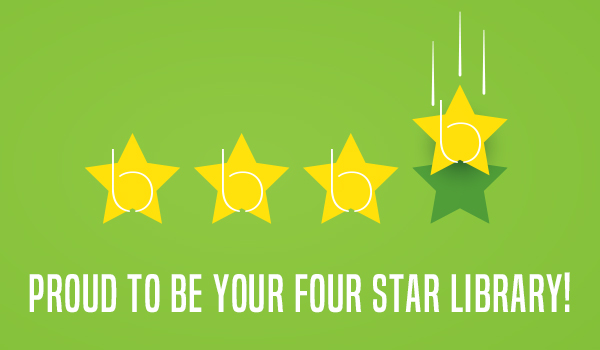 The Barrington Area Library is proud to announce that it has received a coveted four star ranking in the annual Star Libraries report, published by Library Journal. We are one of only 17 libraries in Illinois to receive a star ranking this year.
For the 2019 report, Library Journal surveyed 6,333 public libraries in the United States, and 261 received star rankings. This places the Barrington Area Library in the top 4% of libraries nationwide, based on six major service measures – physical material circulation, electronic circulation, number of visits, program attendance, public computer users, and wifi sessions, all per capita - from the 2016-2017 fiscal year. As in past years, BALibrary performed exceptionally well in overall circulation (top 2% nationwide) and e-circulation (top 1% nationwide), which comes as no surprise to our staff: we are proud to serve a community of engaged and curious readers of all ages.
The top 30 libraries in each of Library Journal's nine expenditure categories receive three, four, or five star rankings. See the full Star Libraries report online. The Barrington Area Library received three star rankings in 2010, 2017, and 2018.