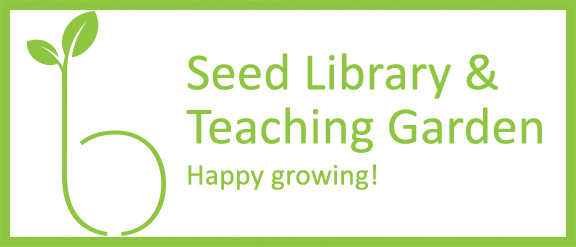 Welcome back, Seed Library! The Seed Library cabinet is open during all regular Library hours. Look for it on the first floor, next to the stair tower. Seeds available while supplies last. Seeds are organic and non-GMO. Questions? Just email Adult Services Librarian Liz Kirchhoff at lkirchhoff@balibrary.org for more details.
Available Seeds:
Arugula
Basil
Bee Balm
Cayenne Pepper
Celosia
Chives
Cilantro
Clarkia
Columbine
Common Milkweed
Cornflower
Crane Kale
Delphinium
Dill
Double Shirley Poppies
Early Wonder Beet
Four O'Clock
Gomphrena
Hollyhocks
Kale
Larkspur
Little Marvel Pea
Wild Cherry Tomatoes
Mexican Sunflower
Nasturtiums
New England Pie Pumpkin
Parsley
Phlox
Popcorn
Roma Tomato
Salad Blend
Shooting Star
Snapdragon
Stock
Sunflowers
Sweet Cicely
Sweet Pea
Rainbow Swiss Chard
Teaching Garden Wildflowers
Teddy Bear Sunflowers
Viola
Wild Leek (Ramps)
Pompon Zinnias




In this helpful video, master gardener Navraaz Basati walks you through the Seed Library, and provides gardening advice.