What's on right now in the Gallery?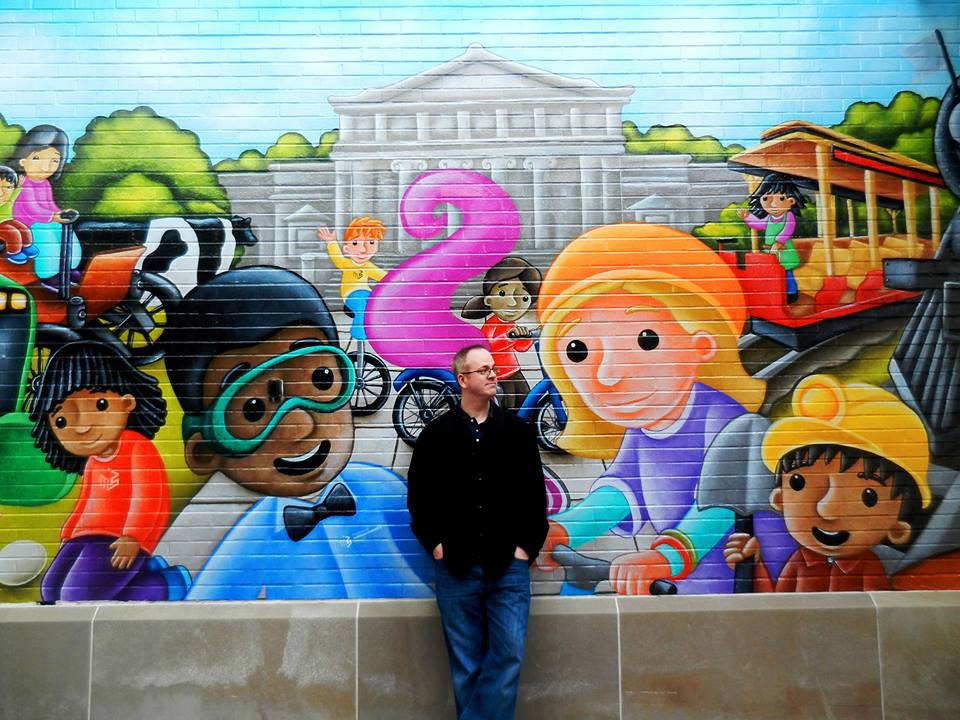 Author and Illustrator Kevin Luthardt
September 14, 2015 - November 2015
Kevin Luthardt is a painter, muralist, and author/illustrator of children's picture books based in the Chicago area. He has written and/or illustrated 9 picture books, including WHEN EDGAR MET CECIL, LARABEE, and PEEP! He graduated from the University of Illinois at Champaign-Urbana with a BFA in painting. His original paintings are represented by Mars Gallery in Chicago. He has created more than 60 murals in Illinois and beyond. Kevin is committed to using his work to teach and inspire students of all ages. He visits around 30-40 schools, libraries and other venues each year as an author and artist.
Kevin grew up not far from Barrington in Schaumburg, IL. He has lived in Skokie, IL, for the past 16 years with his wife and their four boys. He is happy to share his love of visual storytelling with the Barrington community. The paintings in this exhibition are all original illustrations from Kevin's picture books.
"LIKE" Kevin on Facebook!
"FOLLOW" Kevin on Twitter!
Visit Kevin's Website:
www.kevinluthardt.com
JavaScript disabled or chat unavailable.
call for artists
The Barrington Area Library Arts Advisory Committee invites artists 18 years of age and over working or residing in the area to submit an application for consideration.
The Committee's goal is to give local artists the opportunity to present new work in a public setting and encourages all artists in the Barrington area and surrounding communities to apply.
Browse the "gallery in the library" and "featured exhibit" pages to learn more about the available space and see examples of exhibited works.