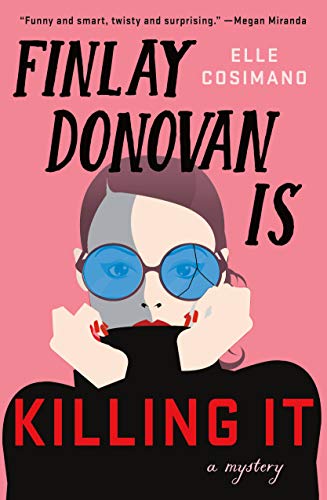 Struggling single mom Finlay is in the middle of a nasty divorce, behind on her bills, and months late delivering her latest book to her agent. When a woman overhears her explaining the plot of her newest murder mystery to her agent in a Panera, she thinks that Finlay is a contract killer, and tries to hire her to murder her husband. Needless to say, things don't go as planned. This is a smart, laugh out loud book for both mystery lovers and non-mystery readers alike. Click here to find a copy. 
Try it if you liked: the Stephanie Plum series by Janet Evanovich
Need more? Try our personalized reading suggestions and get recommendations tailored to you!