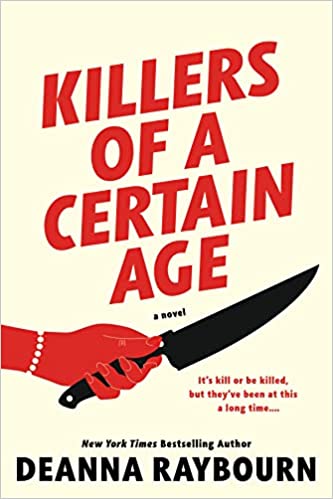 Billie, Mary Alice, Helen, and Natalie have worked as professional assassins for the Museum for forty years. Now that they're sixty and ready to retire, their employer has sent all four on an all-expenses paid vacation to celebrate. When one of their former colleagues poses as a member of the ship's crew and attempts an assassination, they realize that they are the newest targets of the Museum. Determined to live long enough to enjoy retirement, they vow to eliminate everyone involved in the plot. One review refers to this book as Golden Girls meets Kill Bill, and that's spot on. Furious, bloody, and often hilarious, at its heart this is a great read about a group of women tired of being underestimated.
Try it if you liked: Thursday Murder Club by Richard Osman.
Need more? Try our personalized reading suggestions and get recommendations tailored to you!