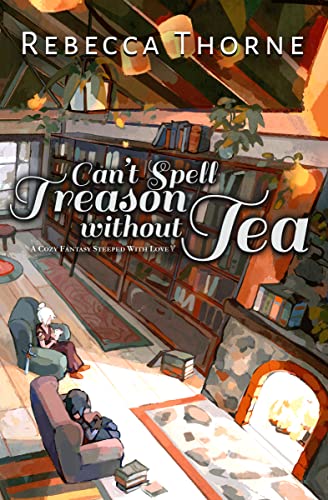 When long suffering Queen's bodyguard Reyna finally snaps after a failed assassination attempt leaves her injured, she convinces her longtime (and very secret) girlfriend Kianthe to run away with her. As the world's most powerful mage, Kianthe is exhausted by years of punishing travel and spellwork, and she jumps at the chance to make a new life with the person she loves most. Fleeing from the vengeful Queen Tilaine and a charge of treason, the two finally settle in the tiny town of Tawney, where they open a bookshop that serves tea. The Queen's Guard is in pursuit, though, and there's the small matter of a nearby dragon problem before they can truly settle into their new life. Both charming and funny, this is the first book in a new series, and the perfect pick when you want some adventure but need to know that everything will work out okay in the end.
Readalikes: Legends & Lattes by Travis Baldree, A Psalm for the Wild-Built by Becky Chambers, The Very Secret Society of Irregular Witches by Sangu Mandanna
Need more? Try our personalized reading suggestions and get recommendations tailored to you!