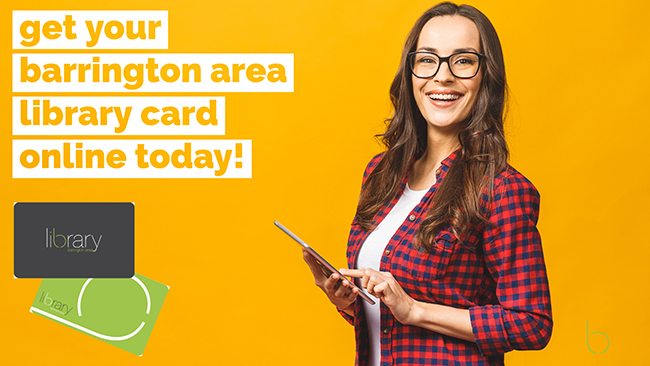 Welcome - we're glad you're here!
Even though the Barrington Area Library is currently closed until further notice to help prevent the spread of COVID-19, our Customer Service team can help you sign up for a new library card or renew your card online. Please note: you are welcome to submit an application at any time, but our Customer Service team will be unavailable from Saturday, May 23 - Monday, May 25. They will process your application as soon as possible on Tuesday, May 26.
Your Barrington Area Library card gives you FREE access to thousands of e-books, audiobooks, magazines, and newspapers, along with streaming videos, digital music, as well as exclusive online programming. Don't miss out on your 24/7 virtual library: sign up today!
Library cards are issued to individuals (and their family members) who own or rent property within the Barrington Public Library District. See a Library district map to check your address.