It really is better to give than to receive, especially when you make your gifts using the Barrington Area Library MakerLab. Customize one of the projects our staff has compiled below, or, create something entirely your own. Don't worry about technical expertise. Our Digital Services staff is available to help through a one on one appointment.
       click on the image to see the full gift guide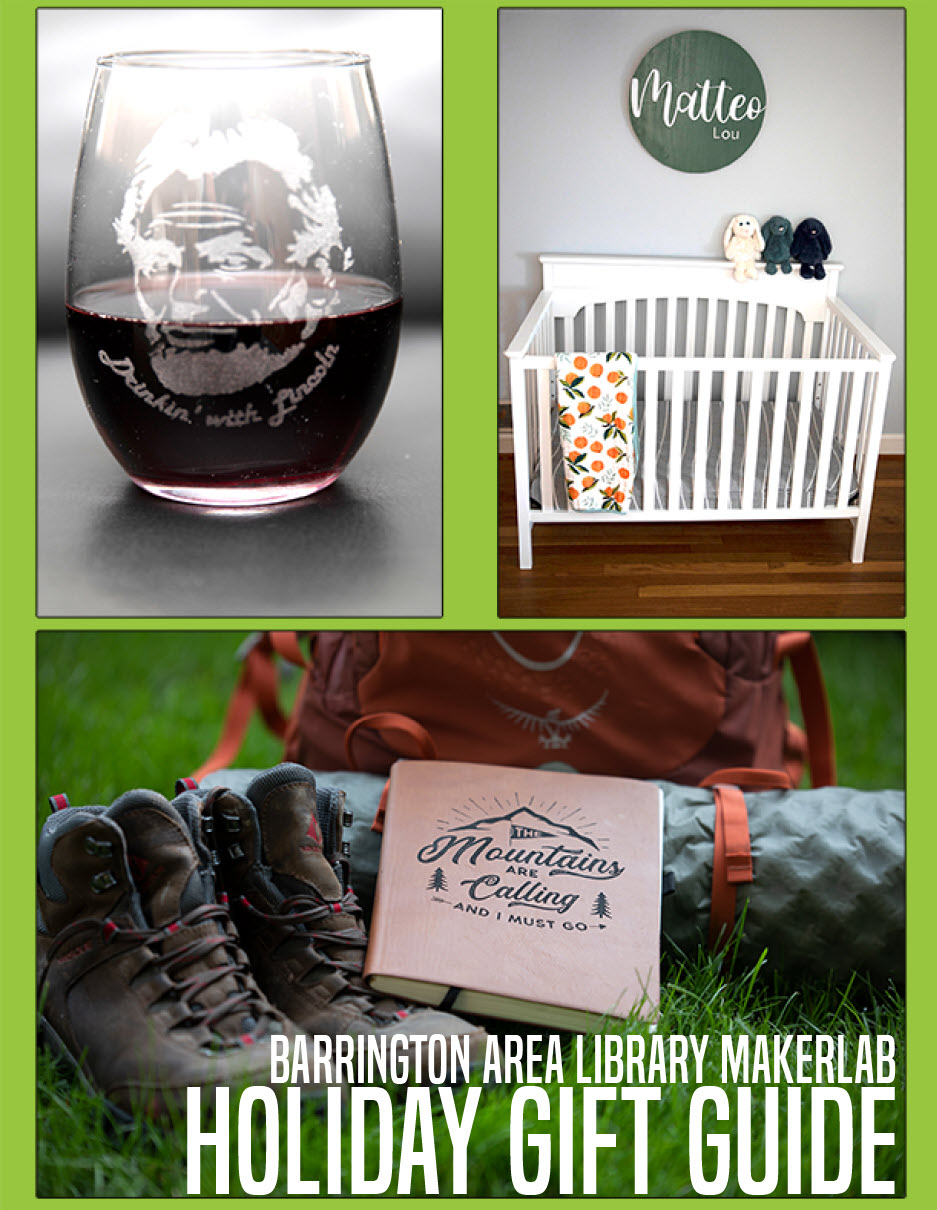 Software
All of the projects use free software that must be downloaded before you start your design.
Tutorials and Additional Resources
Laser-Cut Jigsaw Puzzle [VIDEO]
Templates
Use these templates as starting points for your projects. To get started, click on the name of the project, download the file to your computer, and open the appropriate software. If a dialog box pops up when the pdf is opened in Inkscape, click OK to accept the pre-populated settings.