Erma Lee Young Bonham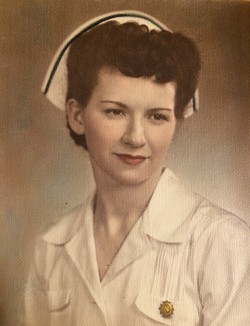 1921-2017
WWII
Upon graduation from the nursing program at Mount Mercy University in Cedar Rapids, Iowa in 1942, Erma Lee (Young) Bonham entered the Cadet Army Nursing program during World War II.  She later worked in several hospitals in the Chicago area. 
Established in 1943, the Cadet Nursing program was designed to alleviate the acute nursing shortage in the country during the war.  Cadet nurses came from every state in the U.S.; they were the daughters of farmers and mechanics, of teachers, lawyers, clerks and businessmen. In the course of their training, cadet nurses served in Army and Navy hospitals, with the Indian Health Service, with the Veterans' Administration, and in Public Health hospitals.[57] By the time World War II ended, student nurses were providing 80 per cent of the country's nursing care in more than 1,000 civilian hospitals.
A native of Cedar Rapids, Erma married WWII Navy veteran James Bonham in 1948, settling in Mount Prospect, IL.  They moved to Barrington in the 1960's and had two daughters.  James is also buried in Evergreen Cemetery.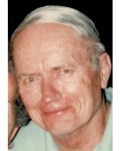 James Edward Bonham
1918-2013
WWII
James Bonham served during World War II as an officer in the Marines and as a Naval Aviator in the South Pacific.  He was born in St. Louis, Missouri in 1918 and graduated from the University of Iowa in 1939 with a degree in Mechanical Engineering. 
In 1948 he married Erma Lee Young, a veteran of the Army Cadet Nursing Corps during the war.  They first settled in Mount Prospect before moving to the Barrington area in the 1960's.   The couple had two daughters.
After the war, James was an innovator in the plastics industry and the founder of Quality Molding Company and Duraco Products.  He worked there for 50 years until his retirement in 1991.  He died in 2013 at the age of 95.
-----
Remember. Honor. Teach.
Courtesy of Signal Hill Chapter, National Society Daughters of the American Revolution