Wilfred L. Kelsey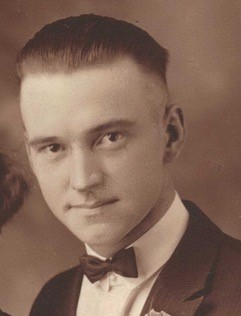 1900-1953
US Army
WWI and WWII
Wilfred Leroy Kelsey served in the US Army during WWI and WWII.  At the age of 18, he enlisted, listing his occupation as foreman of the Worcester Salt Company in Michigan.  He was discharged in 1922. 
In 1942 Wilfred reenlisted at Fort Sheridan, Illinois and served as a Technical Sargent with the 531st Ordnance Heavy Maintenance Department.  During World War II, the Ordnance Department was responsible for approximately half of all Army procurement, and the war expanded the department's three areas of responsibility: the procurement and distribution of ordnance and equipment, the maintenance and repair of equipment, and the development and testing of new types of ordnance.  Wilfred was discharged in 1946.
Born on Kelsey Farm, Wilfred spent almost his entire life in Fox River Grove, Illinois.  He was active in many civic organizations, including service as Commander of the McHenry County and Frank H. Nagel American Legion Posts.   Upon enlisting with the Army in 1942, he listed his occupation as traveling salesman with Hecker Products Corporation out of New York.
Wilfred married Alta Marinda Nish in 1923 and the couple had seven children. He died from injuries in a car accident at age 53 in 1953.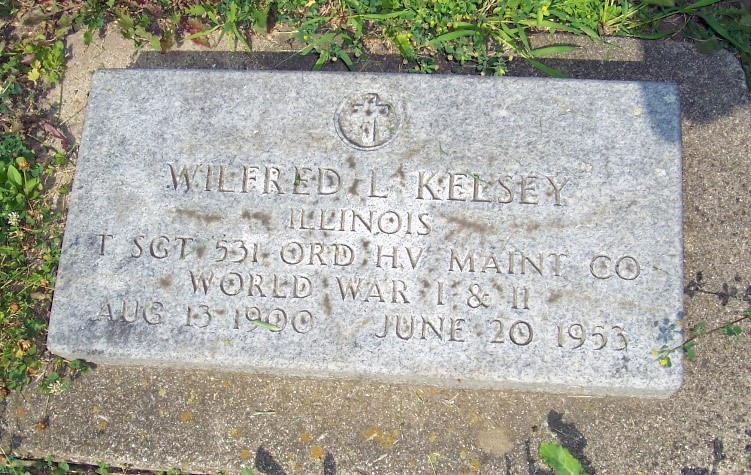 -----
Remember. Honor. Teach.
Courtesy of Signal Hill Chapter, National Society Daughters of the American Revolution