Harry Francis Meissner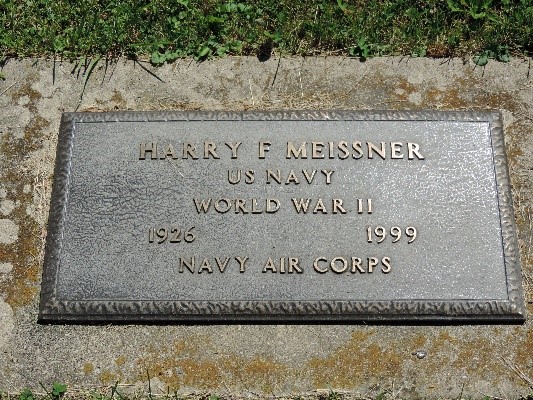 1926-1999
US NAVY
WWII
Harry F Meissner served in the Navy Air Corps during WWII.  He enlisted in 1944 at the age of 19 and was discharged in 1946.  Born in Chicago, Harry grew up on the north side until moving to Melrose Park and eventually to Palatine where he resided until his death in 1999. 
Harry married Loretta Rosinski and the couple had two children: Patricia and Richard, who followed his father's footsteps and enlisted in the Navy to serve in Vietnam during 1969-1971. 
Richard H Meissner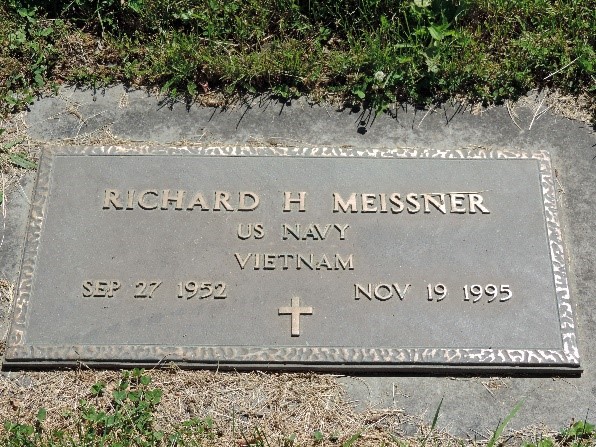 1952-1995
US Navy
Vietnam
Richard Meissner enlisted in the US Navy in 1969 at age 17 and served during the Vietnam War until 1971.  He was born in Chicago in 1952 and eventually moved to Palatine.  He was father to two children: a daughter Melisa, and a son Corporal Mitchell Meissner of the US Marine Corps.  Richard died in 1995 at age 43.
_____
Remember. Honor. Teach.
Courtesy of Signal Hill Chapter, National Society Daughter of the American Revolution