Richard C. Mooney
1939 -2020
SP5 USAR, TSG USAF
Korea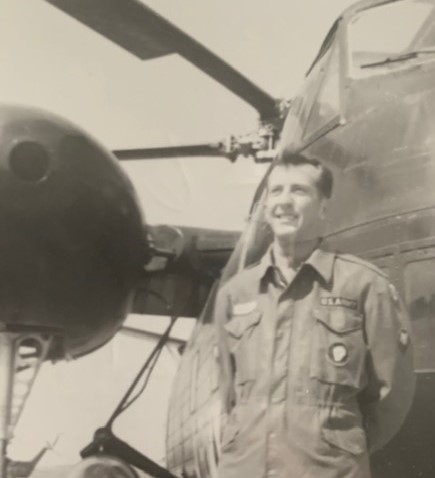 Inspired by the ultimate sacrifice of his brother, a USMC Corporal in Korea, Richard Claude Mooney launched his 40-year military career as a USAF Airman. Mooney went on to serve in in the USAR Infantry and Army National Guard as a helicopter pilot. Twenty-six years of service were rendered to the USAF as a tactical flight and medical evacuation support specialist.
Mooney was born December 1, 1939 in Albany, Oregon to Claude and Gladys (Madden) Mooney. He married Linda Louise Lindgren in 1981, and together they had one daughter, Carol Louise.
Tech Sargent Mooney was a proud Patriot, a direct descendant of Revolutionary Patriot Hercules Mooney (1710 Ireland – 1800 NH).
-----
Remember. Honor. Teach.
Courtesy of Signal Hill Chapter, National Society Daughters of the American Revolution