Lillian R. Johnson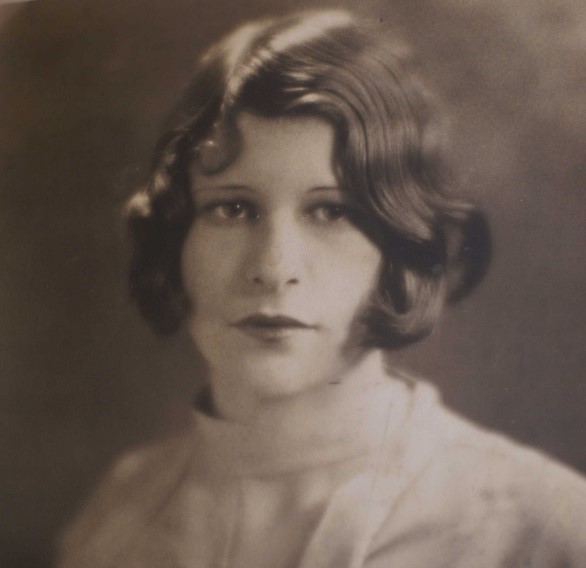 1910 – 1968
USAR
WWII
Lillian Richter was born October 1, 1910 to immigrant parents, Engelbert and Charlotte Cux Richter, in Chicago, Illinois. By 1930, she was a dancer in the Theatre.
She joined the Women's Army Corps in October 1944 and served for 16 months in the 1322 Service Command Unit of the Army Service Force, the personnel and supply organization for the Army.
The Women's Army Corps (WAC) was created during World War II to enable women to serve in noncombat positions. Never before had women, with the exception of nurses, served within the ranks of the U.S. Army. Army Service Forces received 40 percent of the WAACs. Some of the women assigned to the Ordnance Department computed the velocity of bullets, measured bomb fragments, mixed gunpowder, and loaded shells. Others worked as draftsmen, mechanics, and electricians, and some received training in ordnance engineering. Many of the 3,600 WAACs assigned to the Transportation Corps (ASF) processed men for assignment overseas, handling personnel files and issuing weapons.
She married Frank Johnson after WWII, and together they raised two daughters.
Pfc. Lillian Richter Johnson died on September 1, 1968, and is buried at Evergreen Cemetery.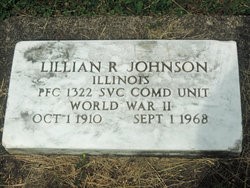 -----
Remember. Honor. Teach.
Courtesy of Signal Hill Chapter, National Society Daughters of the American Revolution