Marjorie Elaine Golladay Wellestat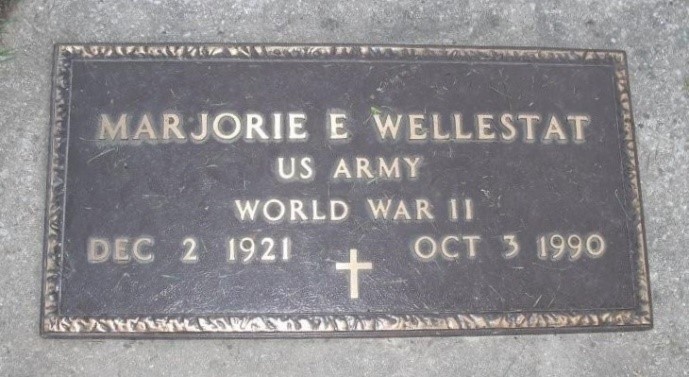 1921 – 1990
USAR
WWII
Marjorie Elaine Golladay was born December 2, 1921 to Clarence and Ethel (Comstock) Golladay.
She was a beautician before she enlisted in the Women's' Army Corps on 17 Dec 1942 and served until 6 Aug 1943.
Miss Golladay was married to Edward R. Wellestat, and had one son who also served as an Army Captain in Vietnam where he won the Bronze Star.
Corporal Marjorie Golladay Wellestat died October 3, 1990; she rests in Evergreen Cemetery where her parents and grandfather are buried nearby.
-----
Remember. Honor. Teach.
Courtesy of Signal Hill Chapter, National Society Daughters of the American Revolution