Jeanne Mary Thieroff Branson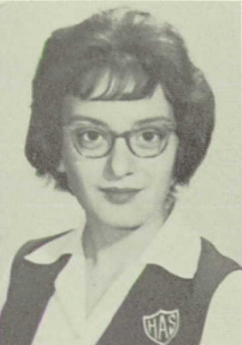 1945 - 2019
USAF
Vietnam
Jeanne Mary Thieroff was born on October 17, 1945 to Benedict and Jeanne Thieroff.  She grew up in Buffalo, NY and received her bachelor's degree in English from D'Youville College there.  She served as a Captain in the United States Air Force during the Vietnam War from 1967-1971 stationed at Patrick AFB.
Patrick Air Force Base is now Patrick Space Force Base - a United States Space Force installation located between Satellite Beach and Cocoa Beach, in Brevard County, Florida, in the United States. It is home to the 45th Space Wing , which controls and operates Cape Canaveral Space Force Station (CCSFS) and the Eastern Range. From 1961 to 1975, Patrick AFB hosted what came to be called the Aerospace Defense Command - a radar site for air defense of the Patrick AFB/Cape Canaveral area.  
Capt. Thieroff married Eugene Albert Branson in Brevard County, Florida in August 1969; they had 3 sons and lived in Barrington for 35 years.
Capt. Jeanne M. Branson died in Barrington October 30, 2019 and is buried with her husband and son in Evergreen Cemetery.
-----
Remember. Honor. Teach.
Courtesy of Signal Hill Chapter, National Society Daughters of the American Revolution