Robert L. Allen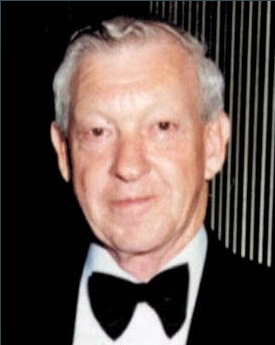 1923 - 2014
USAF
WWII

Robert Lewis Allen, born on June 16, 1923, in Canandaigua, New York, to Harry and Anna (Sick) Allen.
He enlisted in the Army Air Forces on December 7, 1942, and served in the South Pacific in World War II as a B-24 Bombardier. He later served in the Air Force Reserve until he retired in 1985 at the rank of Lieutenant Colonel. As a young man, his service in World War II changed his life by allowing him to meet the love of his life when he was stationed in North Dakota, receive his college degree through the GI Bill, and live a life he never imagined as a boy growing up during the Great Depression.
Lieutenant Allen married Georgia Louise Bohrer on January 4, 1944, in Butte, Montana; together they raised two sons.
After the war, Lt. Allen attended college at the University of North Dakota, and received a degree in electrical engineering. His worked on a rural electrification crew in Kentucky and Montana and was also an engineering consultant, before he went to work for Westinghouse Electric. He and his family settled in Rolling Meadows, Illinois where they resided for 55 years.
Lt. Colonel Robert Allen passed away on January 20, 2014 in Barrington, Illinois, and rests forever with his wife at Evergreen Cemetery.
-----
Remember. Honor. Teach.
Courtesy of Signal Hill Chapter, National Society Daughters of the American Revolution