Charles B. Otis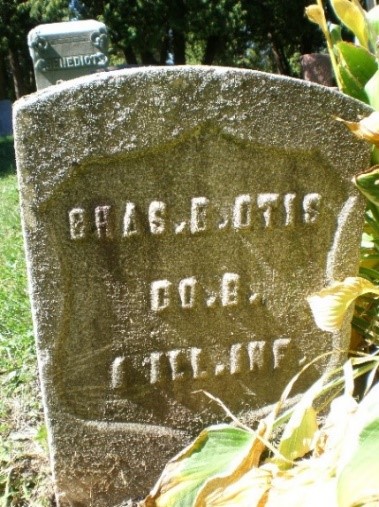 1841 - 1908
Company B, 1st Illinois Infantry
Civil War
Charles B. Otis was born on the family farm at Barrington Center, Illinois on May 31, 1841, to William and Lavina (Edmonds) Otis, who both originated in New York. He was one of eight children. His boyhood was passed in the country and his education received at district schools.
Mr. Otis traveled from Batavia, where he worked, to Chicago to enlist for service as a Private on July 26, 1861 in Company B, 1st Illinois Light Artillery Regiment. He participated in many of the biggest battles, but was never wounded. He mustered out of the same Company on July 23, 1864.
After the war, he worked in Chicago as bookkeeper and then as a dental assistant, where he gained the practical knowledge of dentistry that he practiced for many years in Barrington after 1872.
Dr. Otis married Sarah Anna Dearlove on November 26, 1873, in Barrington. They were parents of three daughters and a son.
Private Doctor Charles B. Otis, an esteemed and respected member of the Barrington community, died at his home on November 18, 1908. He is buried with his wife at Evergreen Cemetery.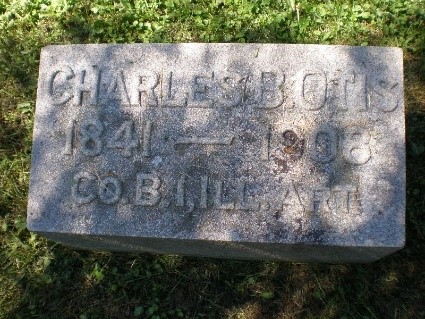 -----
Remember. Honor. Teach.
Courtesy of Signal Hill Chapter, National Society Daughters of the American Revolution