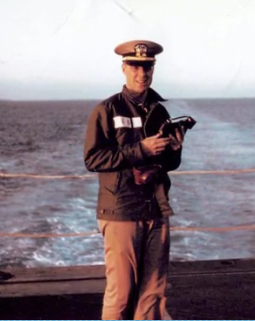 Dr. Bruce M. Bell, Sr.
1941-2019
USN
Vietnam
Bruce Masland Bell was born on August 14, 1941 in Elgin, IL to John Larkins, Sr. and Ruth (Schaffer) Bell.
He graduated from Barrington High School, then attended Grinnell College where he received his BS.
In 1964, he enlisted in the United States Navy, graduating from Officer Candidate School, and served in the Vietnam War as a Lieutenant, where he was awarded the Bronze Star.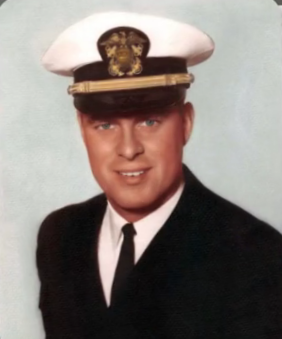 After receiving his discharge from the Navy, Lt. Bell graduated from the University of Cincinnati Medical School in 1972. He then completed a 3-year family medicine residency at the Rockford School of Medicine. He served as a Barrington physician until his retirement in 2017.
He married Joanne L. Reinersman on November 11, 1972, and they raised two daughters and a son.
Lieutenant Bell passed away peacefully on August 23, 2019, and is buried alongside his parents at Evergreen Cemetery.
----- 
Remember. Honor. Teach.
Courtesy of Signal Hill Chapter, National Society Daughters of the American Revolution