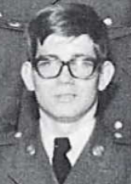 Robert B. DeBaun
1950 – 2010
USAR
Robert Blake DeBaun was born on August 13, 1950, in Topeka, Kansas, to Burton and Margaret (Allison) DeBaun.
He was an ROTC Distinguished Military Graduate and received a Business Administration degree in 1973 and his Master's Degree in Labor Relations in 1974, both from the University of Kansas.
Mr. DeBaun married Jane M. Lundgren on June 29, 1974, and they raised a daughter and son.
He served in the U.S. Army from 1974 to 1977 as a Lieutenant in the 1st Battalion, 94th Field Artillery, Nuremberg, Germany.
His corporate career included Hallmark Cards, Inc., American Hospital Supply, Baxter Healthcare, Allegiance Healthcare, and Cardinal Healthcare. Mr. DeBaun was a Senior Vice President at RoundTable Healthcare Partners and also had served on the board of directors of the Multiple Myeloma Research Foundation.
Lieutenant DeBaun passed away on Dec. 29, 2010, at his home in Kildeer, and is buried at Evergreen Cemetery.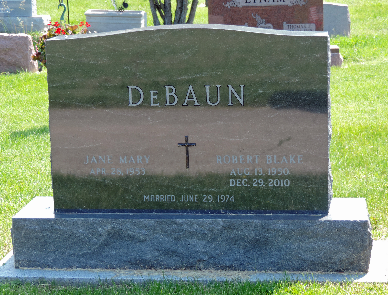 -----
Remember. Honor. Teach.
Courtesy of Signal Hill Chapter, National Society Daughters of the American Revolution