Lester R. Homuth
1925 - 2013
USN
WWII
Lester Ralph Homuth was born July 31, 1925, in Barrington, to Otto Irving Homuth and Mary (Zoellner) Homuth.

He entered the Navy in October of 1943, four months after graduating from Barrington High School. He served twenty months overseas in the South Pacific Theater, nine months with the 145th Construction. His last nine months were served with 1st Marines before his discharge in April of 1946.

Coxswain Homuth married Jeanne Sibley on April 6, 1946, and they raised two daughters.
He owned the Grant Motors Chrysler dealership until he retired and moved to Fairfield Bay, Arkansas in 1978. In 1990, his family claimed one half an Illinois Lottery prize of $36 million.

Coxswain Lester Homuth died in Fairfield Bay, Arkansas, on January 30, 2013, and is buried with family in Evergreen Cemetery.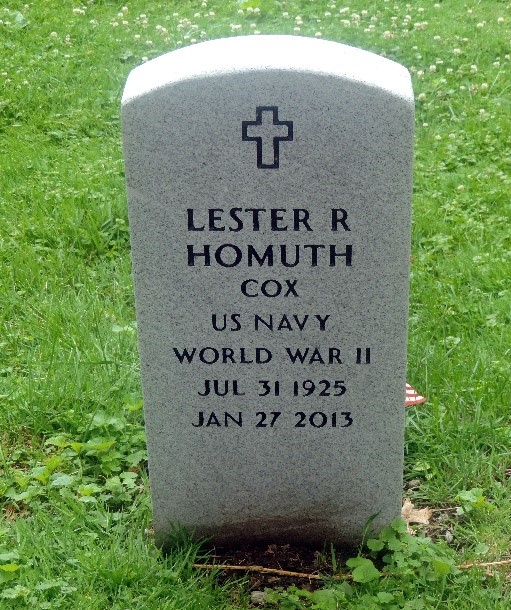 -----
Remember. Honor. Teach.
Courtesy of Signal Hill Chapter, National Society Daughters of the American Revolution